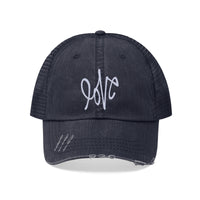 Love Graffiti (Trucker Hat)
This scribble of love was inspired by some graffiti on a train track service box in a small blue collar town. Some graffiti is worth it and who doesn't need a little love in their life?!

Please note that all products are printed on demand, except overstocks & seconds. For more information on production and shipping times please read our FAQs.