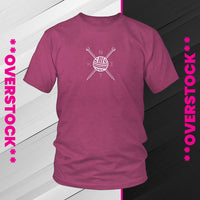 **OVERSTOCK** Knit Unisex T-Shirt
LIMITED EDITION COLOR!!!
If you're of the knitting kind, then you know not much in life can't be fixed with a good pair of needles and an awesome ball of yarn. Unite with your fellow needle-wielding knitters with this exclusive design from Rogue Panda Apparel Company.
**THIS IS AN OVERSTOCK PRODUCT AND IS NOT ELIGIBLE FOR SALES/DISCOUNTS. Quantities are limited. Sales on all overstocks and seconds are AS-IS and no returns will be accepted for any reason.**
Please note that all products are printed on demand, except overstocks & seconds. For more information on production and shipping times please read our FAQs.